Urban Series is a mixture of conference and workshop, urbanism and art. Urbanisation serves nowadays as inspiration for a good amount of artworks which has the same topics with urbanism. 
A lot of artists find the phenomena discussed by urbanists interesting, problematic or at least worth to be used as a material.

Design, often as an applied form, is naturally on the flow of new approaches, so designers are also deeply in the topic of new urban life. These coincidences made the designer of the event (Füsun Ipek, an activist and street artist herself) to bring all urban focused communities together. 
Urban Series is designed with the aim of making an international hub, in which creatives can think and create without borders (between art
and science or countries), about the very same topic: how we try to make our lives better in big cities.
Connected to the approaching Earth Day (22nd April), Urban Series vol. 01 has the main curatorial concept of recycling. Visitors have the opportunity to listen, discuss and create for three days with ten Hungarian participants from a wide field of urban recycling and rethinking.
As architecture itself is an art of rethinking the space, this time most of the participants are architects or urbanists, but there are invitees from neighbour fields as well, like design, etc.
The festival's graphic design reflects on that. Inside the letters details of Budapest and Istanbul appear.
The artists (István Csekk and Péter Csuth) deconstruct, analyse and redesign these urban landscapes to achieve a completely new visual format.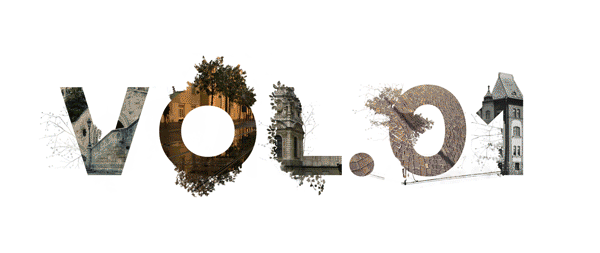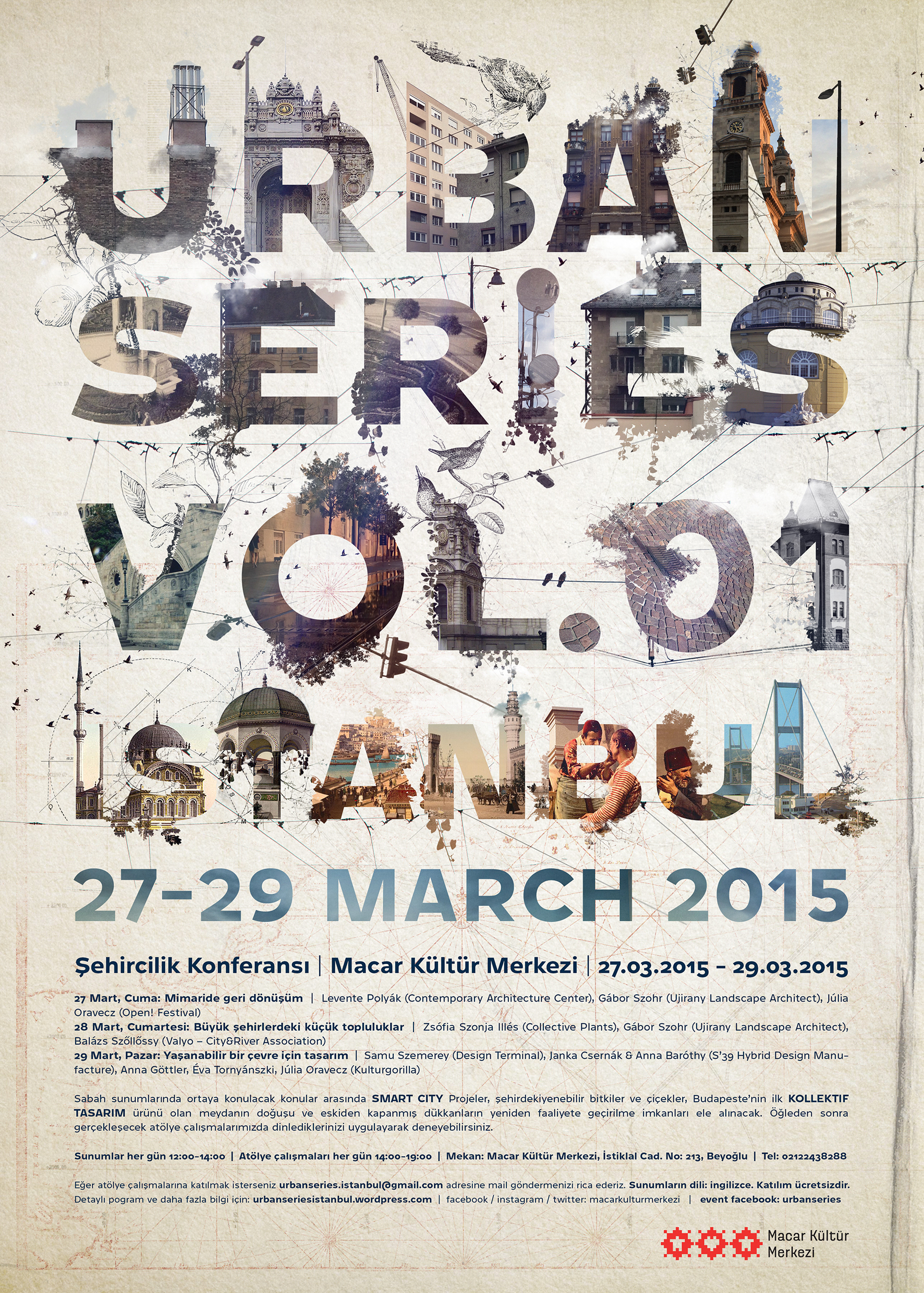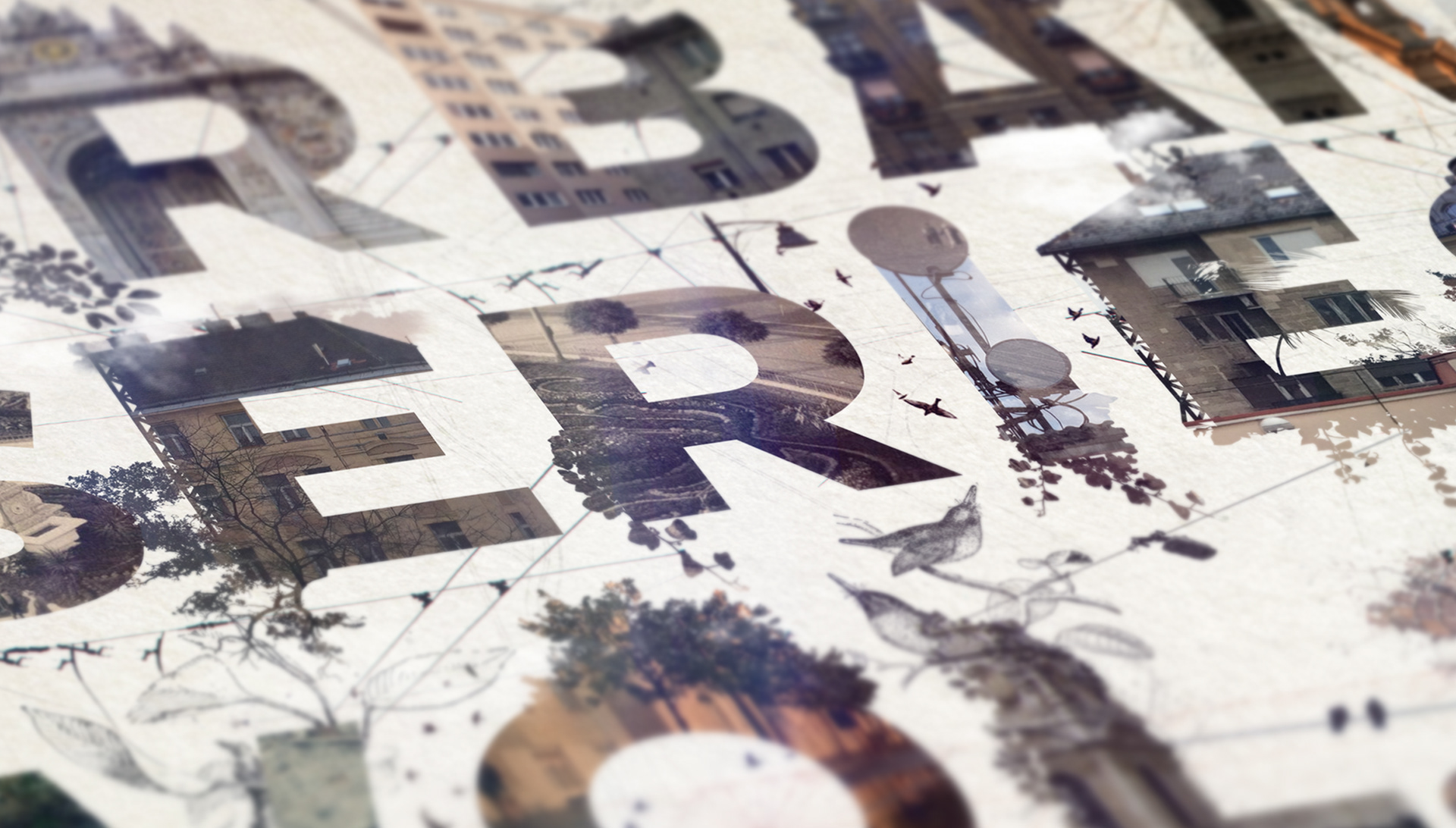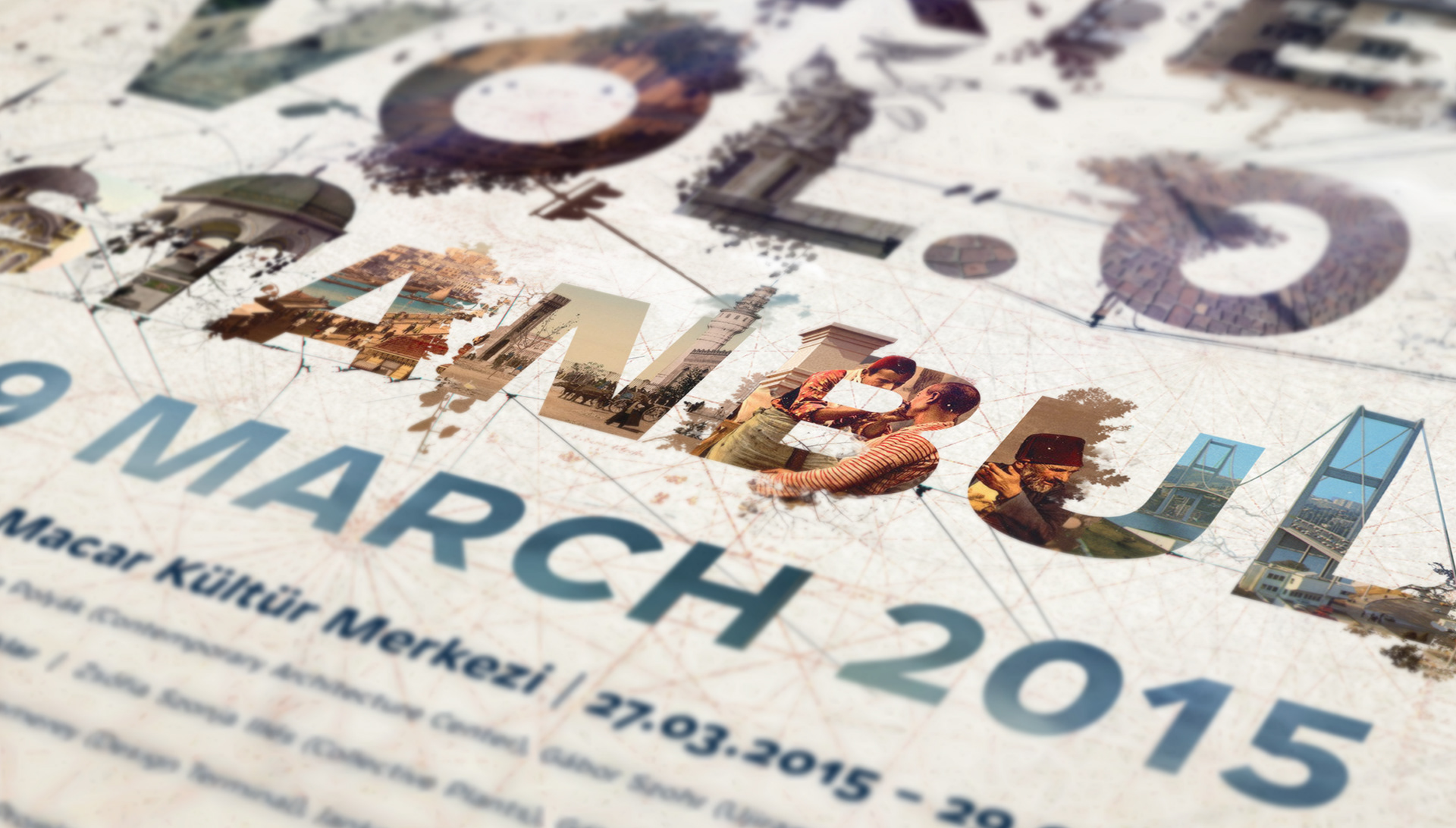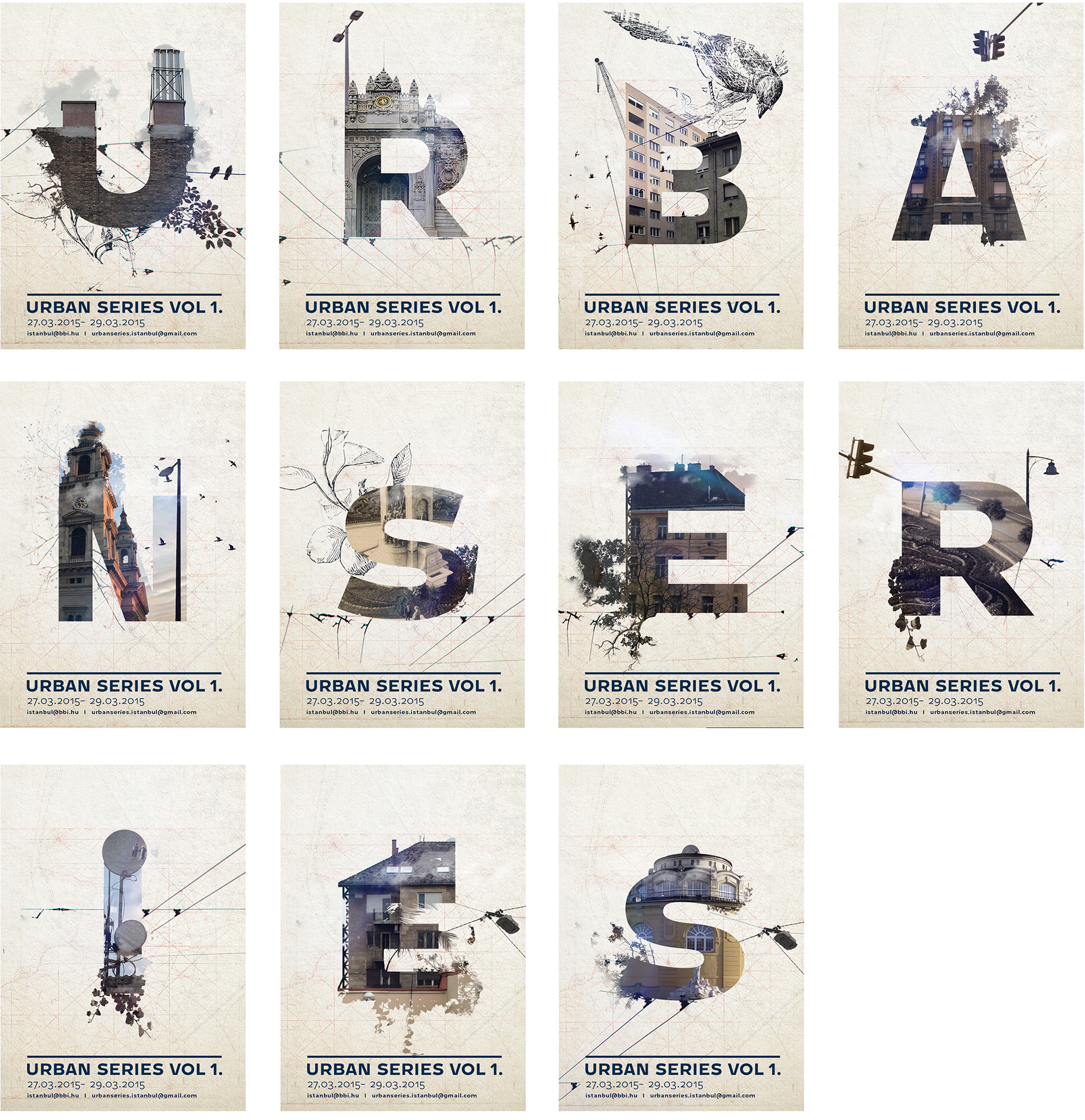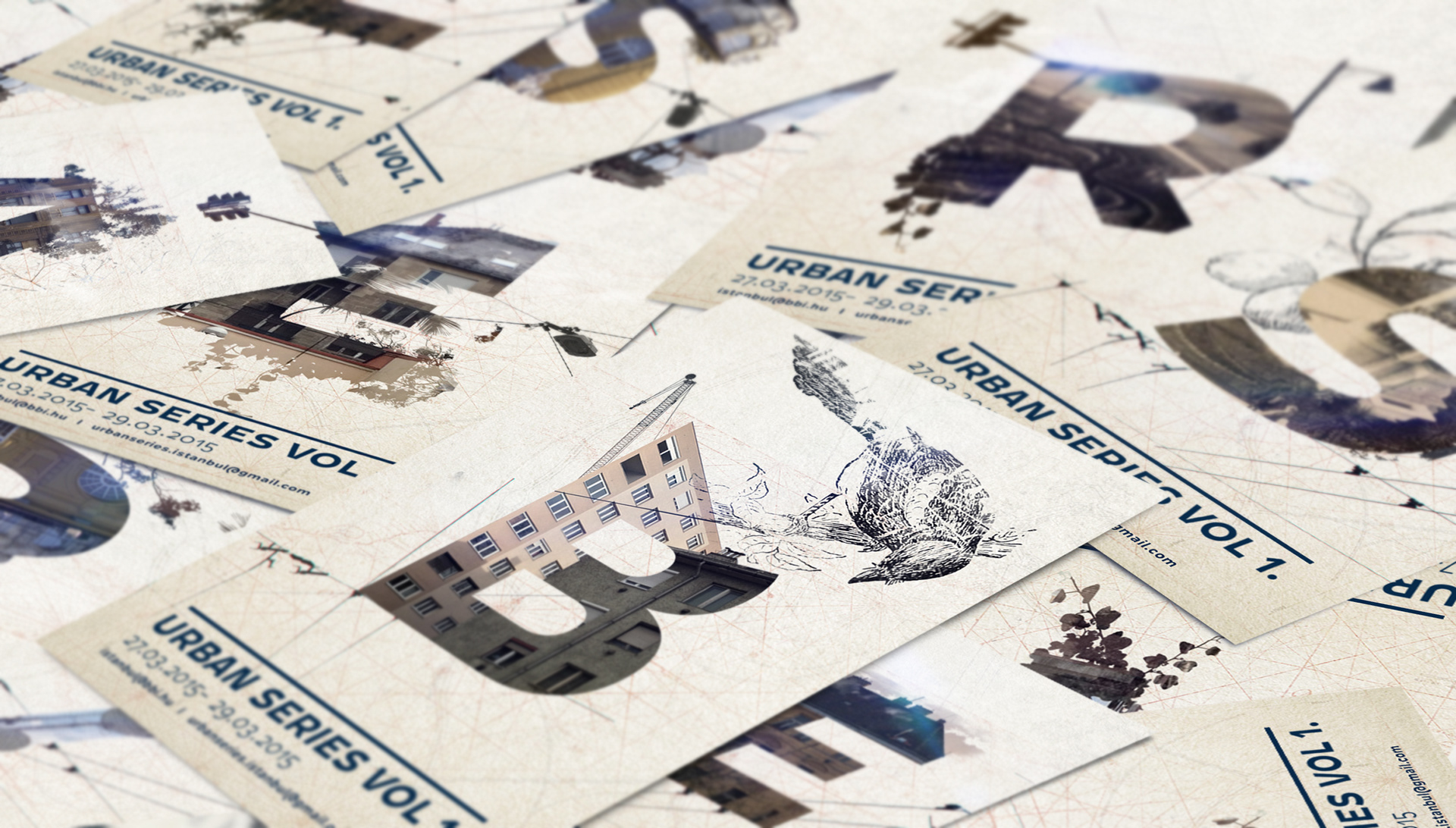 Clients | Macar Kültür Merkezi, Hungarian Cultural Center